LIVE BLOGGING this weekend…….
50th ANNIVERSARY MARINE OFFENCES ACT (1967)
Monday 14th August
Tune in here
August 14th 1967: With the Marine Broadcasting Offences Act coming into force at midnight Radio London (Big L) closes down at 3.00pm after broadcasting its "Their Final Hour" programme. But a defiant Radio Caroline vows to continue.
Caroline, Manx Radio and BBC Essex simulcasting 3pm today. Who'd have thought it?

— Tom Read (@TomRead3) August 14, 2017
He's back! Pirate radio legend Johnnie Walker takes over the reins of Pirate BBC Essex until 3pm! @piratejw #Pirate50 pic.twitter.com/W0cwRGRxEJ

— BBC Essex (@BBCEssex) August 14, 2017

East Point Radio marks 50th anniversary of the Marine Offences Act from Just Talking on Vimeo.

Monday 14th August 2017 on RTI, Radio Tatras International from Radio Tatras on Vimeo.
ABC (Australia) National News Report 13.08.17 – UK Pirate Radio

240p screen grab of BBC Breakfast this morning

Total geeky radio stuff. GB5RC station 'radio caroline' QSO on 80 meters yesterday.

Radio Caroline memories: part 1 from Isle of Man TV

Radio Caroline memories: part 2 from Isle of Man TV

"Let's hope it's not the last time." Norman St John signs off his Pirate BBC Essex show and hands over to Tom Edwards #Pirate50 pic.twitter.com/CdG0eEXykg

— BBC Essex (@BBCEssex) August 14, 2017
50 years ago today the likes of Radio Caroline & Radio London were outlawed but that didn't stop the pop pirates… #pirateradio pic.twitter.com/3gZfKfqj9A

— BBC Breakfast (@BBCBreakfast) August 14, 2017
"Pirates changed the sound of radio to what it is today." Tom Edwards, on Pirate BBC Essex at 1200, explains why #Pirate50 is so important pic.twitter.com/2KFgSWGkkR

— BBC Essex (@BBCEssex) August 14, 2017
Over on Radio Caroline, @Rayradioessex is limbering up to take over the airwaves after 3pm #pirate50 pic.twitter.com/D2MOJzMj0T

— BBC Essex (@BBCEssex) August 14, 2017
Sunday 13th August
After 7.00am Monday Watch Johnnie Walker on BBC Breakfast
7.20am Monday – Tony Blackburn on Radio 4 Today Programme.
09.00 Monday – BBC Radio Leeds Stephanie Hirst will be playing an hour of 60s pirate radio classics on vinyl
10pm Sunday – 1am Monday and 6am – 4pm Monday Pirate BBC Essex on Air from light ship and Ross Revenge.
Crikey – they actually let @sadienine on board the LV18! Sadie is braced and ready for the return of Pirate BBC Essex – are you?! #Pirate50 pic.twitter.com/zDOsAt8shT

— BBC Essex (@BBCEssex) August 13, 2017
ABC: Radio Caroline: Golden age of British pirate radio remembered, 50 years on
BBC: The final days of the pop pirates
I think Tony Benn knew that the musicians sailed out the the ships with their records.
Saturday 12th August
Join Dj Andy tomorrow (Saturday 12th) at a earlyer time of 8pm as we mark 50 years of the marine offences act! on https://t.co/fguCZhvh6e pic.twitter.com/2DUMntHsT2

— @twilightfm (@twilightfm1) August 11, 2017
Johnnie Walker Meets…The Pirates on @BBCRadio2 on Monday 14 August at 10pm looking back to the same day in 1967 with many 60s DJs

— MiAmigo (@BeMiAmigo) August 7, 2017
50 years since the UK Government stamped down on radio pirates – and Manx Radio's celebrating by commandeering Radio Caroline's "MV Ross Revenge".

Legislation to stop the practice sparked a constitutional row between Tynwald and Whitehall, and for four years, Radio Caroline North operated just off Ramsey. more…
Radio Caroline is on 1KW 1350KHz in Milan Italy.
Caroline North starts 10.30am tune in 1368KHz if you're near the Irish Sea.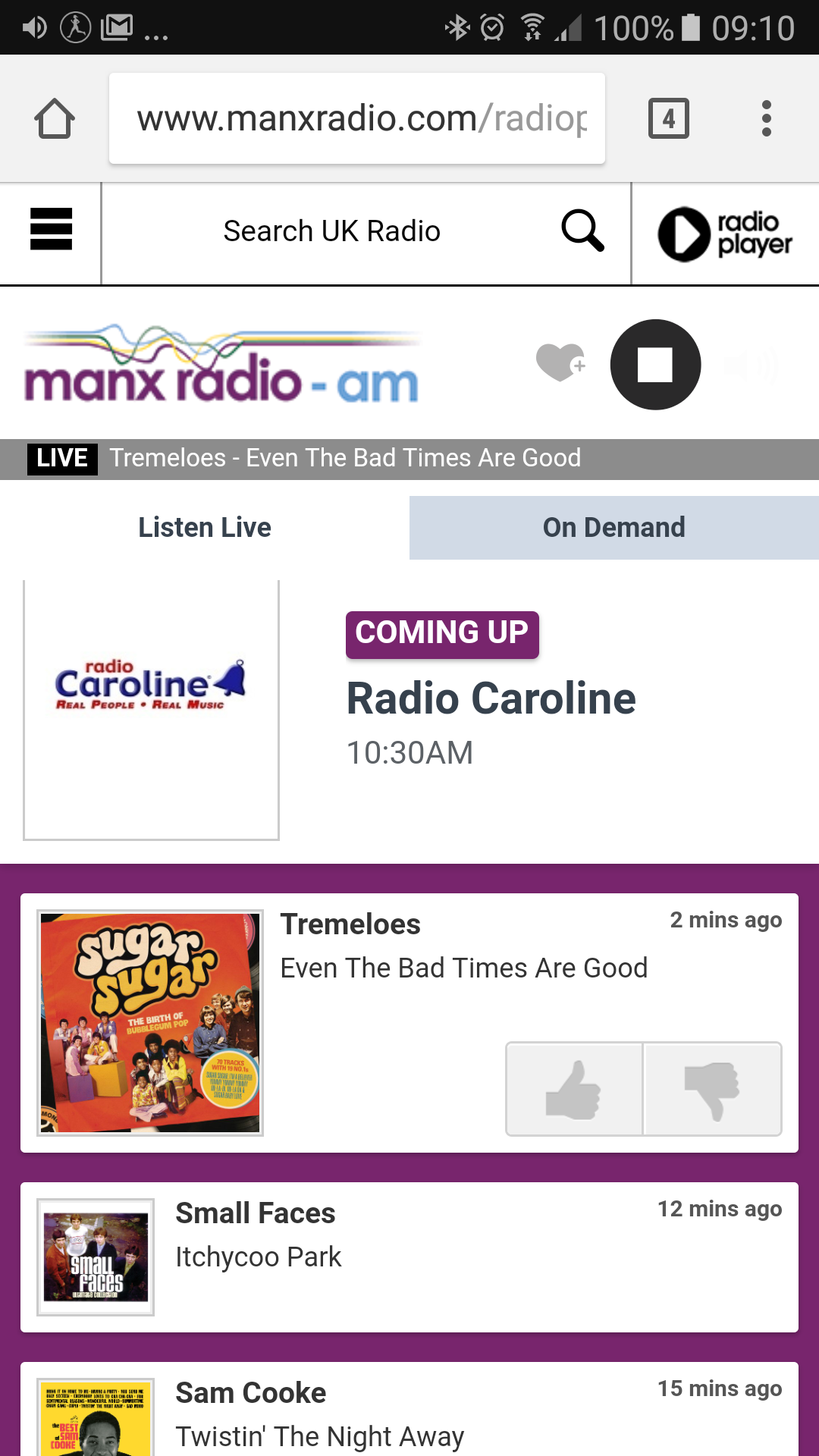 Radio Caroline, la radio légendaire radio pirate ☠️ pic.twitter.com/gowlf5Eg5P

— Ina.fr (@Inafr_officiel) August 10, 2017