Broadcast Technical Services CEO Joe King inducted into IMRO Radio Awards Hall of Fame.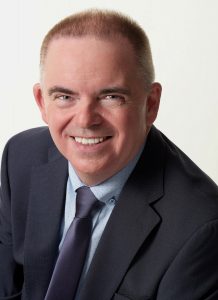 Dublin September 22nd at the office of the BAI in Dublin BTS chief executive Joe King was inducted as a new member into the radio industries IMRO Radio Awards Hall of Fame.
King founded BTS in 1990 building on his experience of Broadcast Engineering. BTS has grown to be the number one Irish based broadcast engineering service over the last 27 years.
With engineering interests in National and Local Radio across Ireland BTS has grown in Europe, Middle East & Africa where its experience in assisting clients make the very best radio from transmission to studio.
Speaking about the award Mr. King said "I am immensely humbled by this accolade, often the well known household names of broadcasting are inducted, it was a wonderful surprise and honour to be told that as a broadcast engineer I was to be inducted into the IMRO Hall of Fame."
The IMRO Radio Awards committee (formerly the PPI Awards) in conjunction with the Broadcasting Authority of Ireland (BAI) inducts a select few members each year for their contributions to Irish broadcasting and for the achievements of the inductees across their careers.
Previous inductees include Irish Broadcasters Aine Lawlor, Gay Byrne, Gerry Ryan, Larry Gogan, Dave Fanning, Ronan O'Rahilly, Tony Fenton, Mario Rosenstock and Marian Finucane.
On the significance of the award Mr. King said "To be recognised among peers in the industry and awarded this high honour alongside other greats of Irish broadcasting is extremely flattering. Engineering is the back office, or snow-capped windswept mountain top, part of the operation and we are the people that keep the show on the road in all weathers. Radio is a tough business in Ireland but always rewarding, because if you love radio, that is passion that drives us."
The award was presented by IMRO Chairman Eleanor McEvoy at a ceremony in The BAI offices in Dublin on Friday 22nd September and the induction will be completed at this years IMRO Radio Awards in Kilkenny on October 6th.
BTS staff would like to take this opportunity to congratulate it's CEO on receiving this award and for his continued dedication and contribution to Irish broadcasting North and South and overseas.